Hire Professional Jacket Back Digitizing Service
Digitized jackets are to the fashion trends what eye patches are to the pirates. NY Digitizing understands that there's no way a modern, chic jacket would look complete without a digitized back. Therefore, we offer the best jacket back digitizing services across NY, USA with minimal turnaround. Digitizing a jacket back can be complicated as a single patch can require up to 150 stitches or more.
And yes, we have trillions of auto digitizers online, but are they worth it? No! Because when you aim for perfection in apparel, hiring an expert human jacket back digitizer shouldn't be left to choice. The process involves complexity, which noobs and bots cannot handle. Instead of putting fashion at stake, consider using professional jacket back digitizing services in New York. The results with be worth it.
Most importantly, we don't churn out carbon-copied designs with a little tweak to make them appear "custom". Rather, we offer a real custom jacket back digitizing service. Under this, you can come to us with any challenging design requirements, and we, the maestros, will deal with your order. Here, you are empowered to bring your design vision to life through high quality jacket back digitizing services.
Hire Expert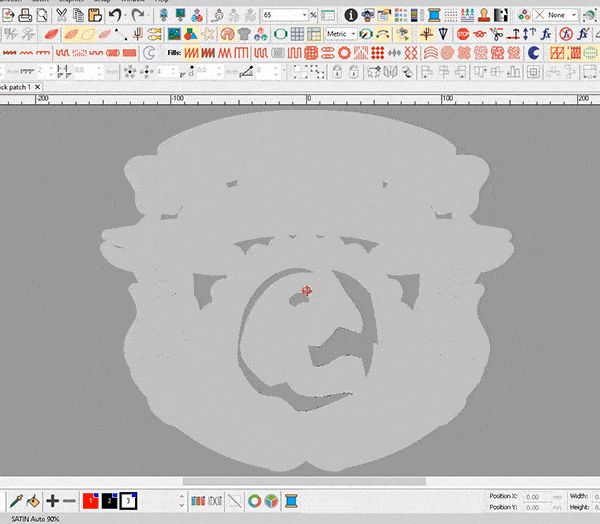 Reasons To Count US For Best Jacket Back Digitizing In USA
Why NY Digitizing when the industry is overspilled with best jacket-back digitizing services? We knew it; this was coming! Following are four reasons to count on us every time:

Hiring us means hiring sheer specialists in this field, holding years of experience.

We customize every quote according to the client's needs and ensure it's affordable.

With up-to-date equipment and modern software, we ensure effective outcomes.

Nobody likes waiting; hence we offer the fastest turnaround to the customers.
The Proof Of Our Excellence Is In Our Digitized Jacket Backs
We are proud to present some of our delivered digitized jacket backs that prove our excellence. Take a look at the following samples, and we are sure you'll be convinced to delegate your order to us: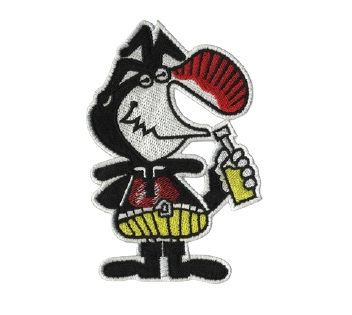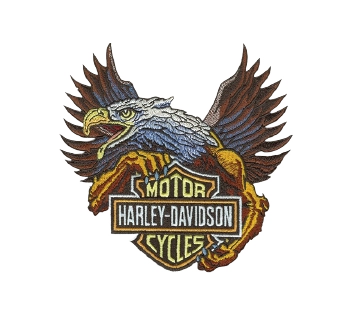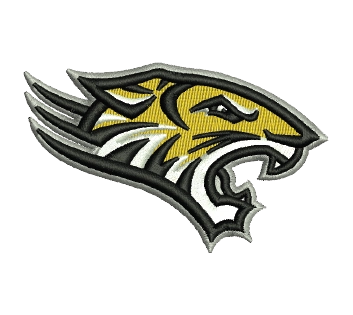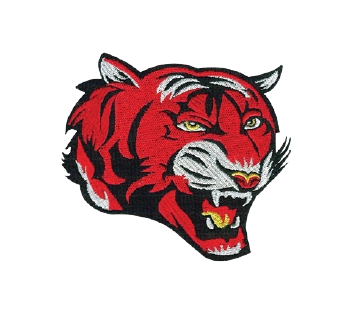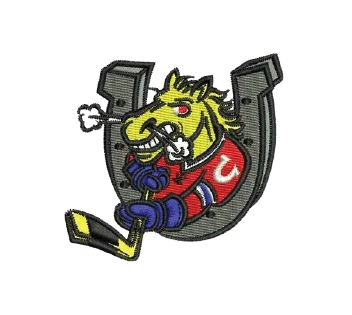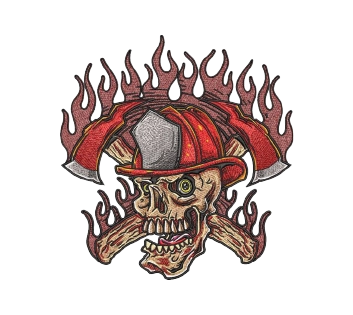 Win Appreciation From Your Friends By Flaunting A Cool Digitized Jacket Back
Why leave that ample space at your jacket's back empty when you can actually put it to great use? Get your biker's gang name embroidered or your favourite character digitized at the back! We know digitizing the back of winter wear can be intricate, but when you have us – there's nothing to worry about.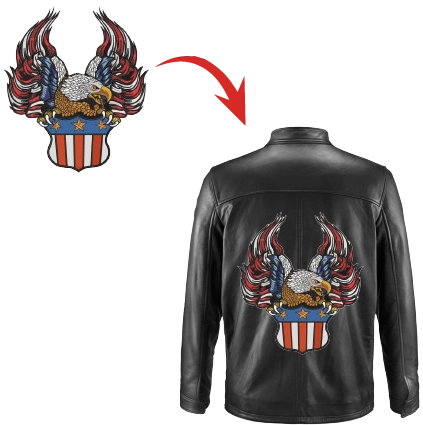 NY's Jacket Back Digitizing Services By Experts
The jacket back is one of the most recommended areas for digitizing embroidery, as it looks cool and eye-catching. The designs, patterns or artwork are specifically designed for this area. Back digitizing has become extremely popular among bikers because they spare no chance to reflect their passion for bike riding. We satisfy all the design standards so the outcomes look trendy and ooze an artistic feel.
Custom embroidery digitizing services for jacket back is a unique way to build a lasting impression and give a personalized touch to your winter wear. Be it for sports, personal use, corporations or biker's gang, the importance of custom jacket back embroidery designs can never be overlooked. You can add your team logo, the company's logo, or anything else – we meet all your design needs and revert with exceptional outcomes.
Our company is a pioneer in proffering custom jacket back logo digitizing embroidery services. We convert vague images or concepts into clear vectors and further turn them into stitches for your jackets. The force of embroidery digitizers and needle men works in synergy with the customer support team to deliver a memorable, personalized, and well-rounded experience. Whatever your requirements are, just leave them to us.
Build An Impression
USA'S Audience Vouches For Our Professional Jacket Back Digitizing
No one else can better tell about a service except for the one who has used it personally! And we have gathered reviews from our clients who entrusted us, used our services themselves and now trust no company other, instead of ours:

Our Company Is A Creative Express For Jacket Back Digitizing In USA
Our company services as a creative express for jacket back digitizing in the USA. We have associated ourselves with the best jacket back embroidery digitizers who ensure to breed ideal quality results. And not just not jacket with back embroidery is our pride, but we offer best applique digitizing services USA as well.
High-precision Jacket Back Digitizing In USA
The process of jacket back digitizing isn't a piece of cake! It requires the ability to think out-of-the-box, experience, and design passion – all rolled in one- for getting things right! From beginning with the design procedure to perfectly reflecting the client's design vision, then picking the right thread, to achieving perfection in every stitch, every step is treated with immense care to create the highest quality results.
Here, we take great pride in delivering the best jacket with back embroidery in the marketplace. Our team of professionals uses modern software and technology to ensure the digitized file is optimized for stitch efficacy and quality. Whether you need to add a personal touch to your winter wear or are looking for custom jacket ideas to treat your employees, we are here to help! Just tell what you need and leave your requirements to us.
Well-versed Jacket Back Embroidery Digitizers In USA
Don't let your ex-favourite winter wear lose its charm just because it's too old to be carried! Our expert back embroidery digitizers help one to transform boring winter wear into a piece of art through their expertise. The team here has mastered this art and knows how to convert concepts into stunning embroidery patterns. Using modernized equipment and bringing your intricate visions to life isn't a challenge for us.
Besides, the force of back embroidery digitizers here is fond of breaking new ground. Even if you don't have a clear picture, design or concept – that's nothing to worry about! We are always champing at the bits to express our creative imagination and help customers own a profolic jacket with back embroidery. We live to satisfy our customers. If creatively adorned jackets enchant you to the core, you know where to head, right?
USA'S Quick & Budget-friendly Back Embroidery Digitizers
Style is the most important factor that no one ever wishes to compromise on. But side by side, customer service helps one make the decision. At our firm, we understand the importance of quick turnarounds, superior quality service, and affordable prices. That's why we strive to deliver the finest results within the least turnaround at competitive market pricing. It is our brilliance that enables us to offer best-in-class service.
On top of that, we are punctual. We value our commitments and clients' prestigious time. As a leading business in the market, our company has a record of never missing any deadline! We also cater to urgent and rush orders at an additional charge. But we make certain to keep everything within budget. As a result, when we send the quote, customers don't scratch their heads – instead, they take the decision instantly.
Easy Steps To Hire Back Embroidery Digitizers In USA
Bravo, you made the decision to hire a professional back embroidery digitizer! Now is the time to see how we work. Speak up about your requirements, and make the advance payment. Meanwhile, our professionals will begin working on your order and share a digitized file of your design/concept. On average, our customers are satisfied in the first go – but in case you need some changes, we'll make them free of cost.
Once the client is delighted with the delivered results, we can also take care of production! This means you don't have to knock on someone else's door to get your design embroidered on the jacket back. We are a one-stop website that can manage everything for you. Let us know if you need full-back jacket embroidery, half embroidery, or anything else – we'll handle it all expertly. Place your order now with us.